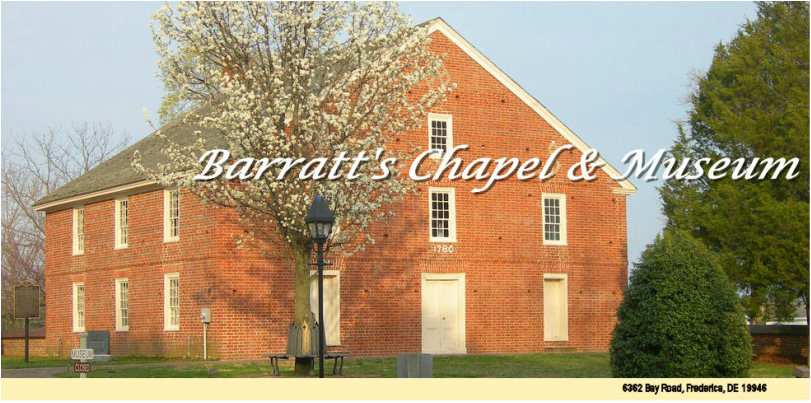 Archives & Library

Barratt's Chapel Museum houses a research library emphasizing Methodist history and the archives of the Peninsula-Delaware Annual Conference. The archives contain a wide variety of material dating from the eighteenth century to the present, including membership records of closed churches, annual conference records, sermons, memoirs, and personal papers of, among others, Ezekiel Cooper and Bishop Levi Scott. These facilities are open to the public and are used by many persons doing Methodist-related genealogy, writing local church histories, and pursuing other Methodist research.

If time permits, the curator will help with

very limited

research requests. If you contact us by e-mail, please include your mailing address. If you plan on doing more extensive research, please contact the curator to make an appointment.

A searchable database of the Museum's collections can be found at:

http://barrattschapel.pastperfectonline.com

If you are researching the

genealogy of a Methodist minister

, the

General Commission on Archives and History

may be able to provide some assistance.